Online Casinos in West Virginia Set a Record in February
1K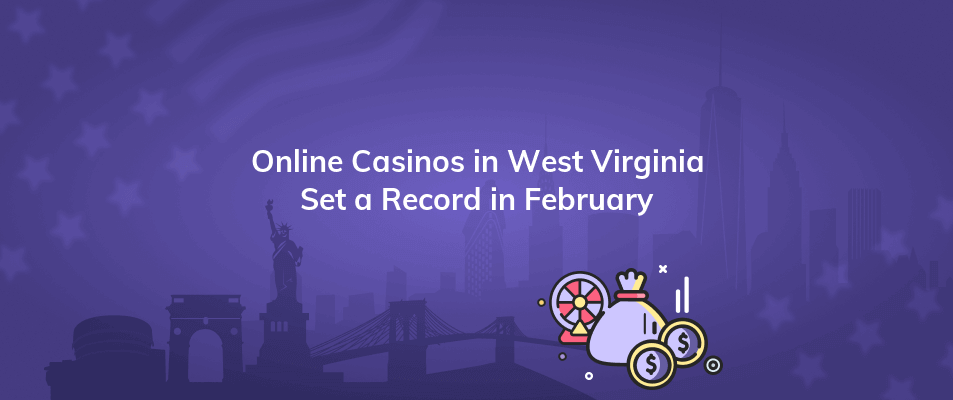 Both brick-and-mortar and online casinos in West Virginia are seeing increased gaming traffic.
Video lottery and table games at retail casinos both experienced growth of about 5% from January revenue. Online casinos experienced double-digit month-over-month growth and had their best four-week stretch ever in the state.
Bettors have access to seven WV online casinos. The eighth gaming platform offered to internet gamblers, Hacksaw Gaming, is anticipated to go live shortly.
West Virginia's iGaming industry saw record-breaking February online casino handling and revenue. The three operators in the state collectively generated $12.4 million (+13.8% month-over-month) in revenue on $367.6 million in wagers (+14.7% month-over-month) and paid out $355.2 million in winnings.
As a consequence, the handle has now exceeded $300 million and revenue has surpassed $10 million for five consecutive months at WV's online casinos. Double-digit monthly growth is great, but the annual growth is even more impressive. February 2022 saw a handle of $222 million, bringing in almost $8 million. These figures have increased by 65.6% and 55%, respectively, during the past twelve months.
In February, Greenbrier continued to lead all WV online casinos in both handle and revenue. FanDuel Casino WV and BetMGM Sportsbook WV received over $164.4 million in wagers (+9.3% month-over-month) and generated roughly $6.4 million in revenue (+12.1% month-over-month) through their respective applications.
With a $162.7 million handle, and a 22.8% month-over-month growth, from its PointsBet and DraftKings casino gaming apps, Charles Town came very close to Greenbrier. Their revenue was behind Greenbrier's, coming in at around $4.5 million with a decent month-over-month growth of 13.8%.