West Virginia Casinos Had a Strong Start to the Year with High Revenue for January
807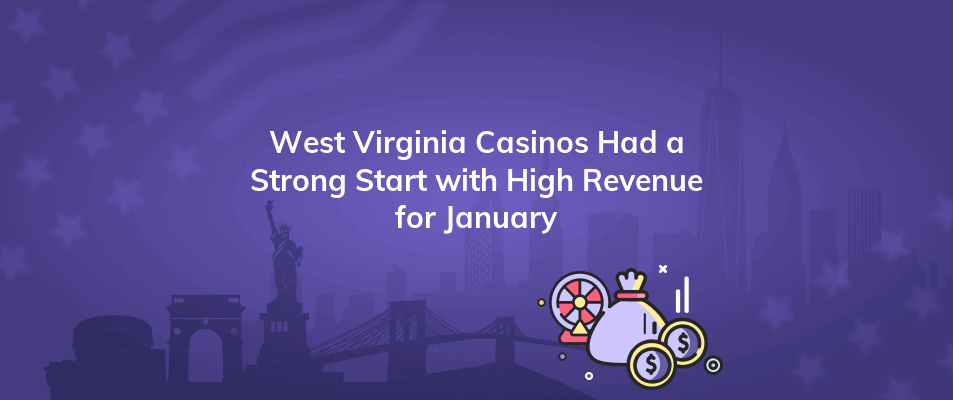 Whichever perspective you choose, January was a huge month for West Virginia's brick-and-mortar and online casinos.
Every part of the gambling market saw a revenue increase in January, but West Virginia online casinos led the way with $10.9 million. This marks an increase of 6.3% over the $10.3 million in sales from December and an increase of more than 60% over the $6.8 million in revenue from January of the previous year.
Also, January was the fourth time in the previous five months that online casinos made more than $10 million. Although it will be more challenging to meet that level during the slower summer months, there is great hope for the market's long-term expansion.
In January, West Virginia's online casinos had a $320,490,417 monthly handle, which means they distributed $309.5 million in winnings to players.
All of these figures represent 6.6% increases over December, when casinos took bets totaling $300.6 million and paid out $290.4 million.
The Greenbrier casino took first place in terms of handling and income. The total handle and revenue from its BetMGM WV and FanDuel Casino WV applications amounted to $150.3 million (+9.9% MoM) and $5.7 million (+13.8% MoM).
Hollywood Charles Town (its apps being PointsBet Casino WV and DraftKings Casino WV) came in second with a $132.5 million handle (+5.4% MoM). Its $3.9 million in income was much less than Greenbrier's, causing a decline of -1.2% MoM.
Last but not least, Mountaineer's handle from its applications, Caesars WV and BetRivers WV, was $32.7 million (-15% MoM). Despite a substantially smaller handle, the $1.3 million in sales was 2.4% higher than the previous month.