West Virginia Online Casino Revenue Taking a Hit in April '22
1.9K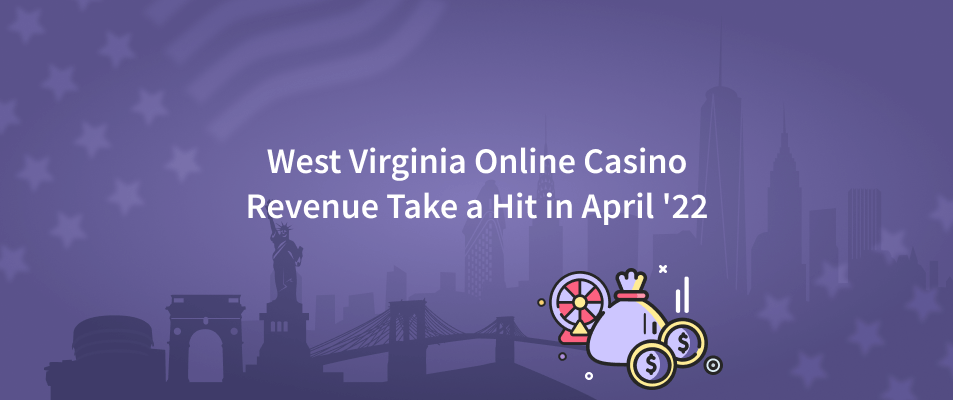 Online casinos in West Virginia dropped in revenue for the first time since debuting in July 2020 but sparks a new opportunity for more casinos to establish their presence in W.Va.
While West Virginia casinos have had an incredible run since their debut in July 2020, revenue in April 2021 is down by 4% from March. This amounts to $3.8 million in revenue in April, $150,000 less than that in the previous month.
However, casinos still netted $1 million for at least two weeks in the month. The overall drop in revenue could result from fewer wagers in the state, with betting handles falling $8 million and more since March 2021.
On top of that, the betting industry is also taking a hit this month. Falling 7% in betting handles since March's $115 million, April's weekly handles never exceeded $30 million. They did raise their lowest points, to $28 million from $26 million.
In general, the WV online casino industry was moderate in April, having more consistent weeks, but also resulting in lower net profits. This is not an alarming matter, as the overall U.S. iGaming industry was down 6.6% from March's all-time high revenue of $311.6 million.
This has sparked interest for two newcomers to Mountain State, BetRivers.com by Rush Street Interactive on 12 April, and more recently FanDuel on 7 May. These two online casinos will increase competition in West Virginia, but also grow this industry in the state, and hopefully set new records from an already promising outlook in May 2021.