Senate Passes WV Satellite Casino Law in an Attempt to Rejuvenate Shopping Malls
814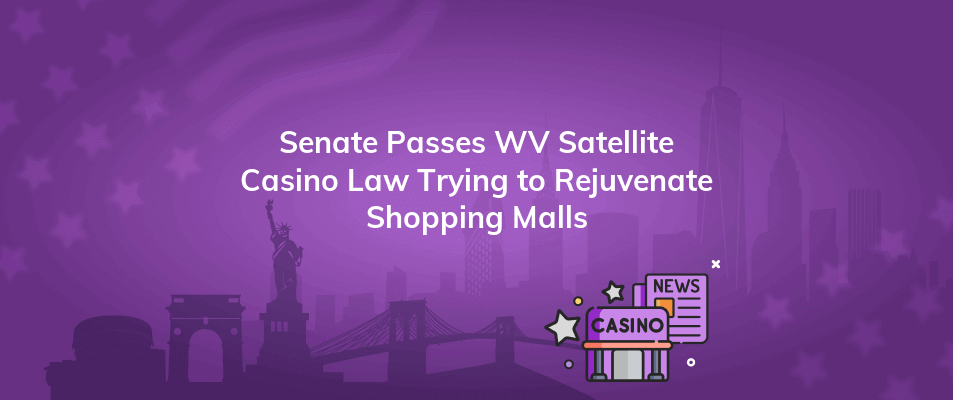 Sen. Eric Nelson of West Virginia didn't let his unsuccessful legislative attempts to promote gambling in the state by establishing satellite casinos in 2018 and 2019 deter him. In 2023, Nelson is back at it, and Charleston is once again interested in his gambling legislation.
The Charleston Town Center's interior has seen better days. A state senator from West Virginia wants to let casinos operate auxiliary gambling establishments in dilapidated shopping malls.
Nelson wants to permit the state's racetrack casinos, including Mountaineer Casino Racetrack and Resort, Mardi Gras casino WV, Wheeling Island Hotel Casino Racetrack, and Hollywood Casino at Charles Town Races, to establish more satellite casinos.
If the site is located inside the host county of the larger casino, Nelson's proposal would allow the casinos to build a second facility. Should county and casino authorities decide on a satellite casino proposal, a countywide local referendum would be held, giving voters the final say.
Nelson created the law in order to revitalize faltering retail shopping complexes that had been losing their popularity for quite some time. West Virginia's commercial building occupancy rates were only made worse by COVID-19. Several jurisdictions, notably Pennsylvania, have employed satellite casinos, often known as "mini-casinos," to bring new life to malls and other abandoned structures.
In January, Nelson unveiled Senate Bill 62. The satellite casino measure advanced to the Senate floor after passing the Senate Government Organization Committee with a vote of 25-8.