BetMGM, a WV Gambling Favorite, Surpasses Projections for 2022
938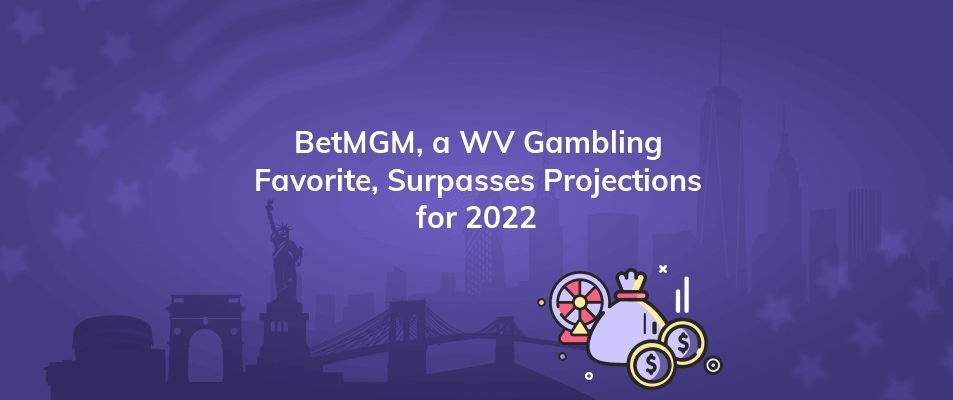 One of West Virginia's largest online casino and sports betting companies provided an update on its fiscal year 2022 stats, and it's quite promising.
One of Mountaineer's most well-known online casinos and sportsbooks, BetMGM WV, has revealed that it expects its 2023 net income to be between $1.8 billion and $2 billion.
A profitable position was also reported for the MGM-Entertain product in the second part of 2022. BetMGM's revenue increased to $1.44 billion after EBITDA was taken into account. The business had previously given a $1.3 billion projection.
The $440 million EBITDA loss for BetMGM was exactly in line with the year's forecasts. The casino also revealed a 51% increase in net income for digital operations inside the state.
According to Adam Greenblatt, BetMGM's Chief Executive Officer, the company's outstanding staff continues to carry out its strategy with passion, purpose, and discipline. The casino looks to 2023 with confidence in accomplishing other major milestones, including $1.8 to $2 billion in net revenue from operations and becoming EBITDA positive in the second part of 2023, thanks to the ongoing and steadfast support of the company's shareholders.
In line with its research, BetMGM performed better than anticipated for several reasons, including:
Higher gross margins for gaming as a result of improved customer satisfaction and other product features;
The company's data science team provides better bonuses for players.

It also gained popularity on a nationwide level. According to research by BetMGM, it controls 30% of the market for online casinos and sports betting. In 2022, the net revenue margin for the fourth quarter was twice as high as in 2021.