The Rate of Gambling Winnings Withheld by West Virginia May Change
915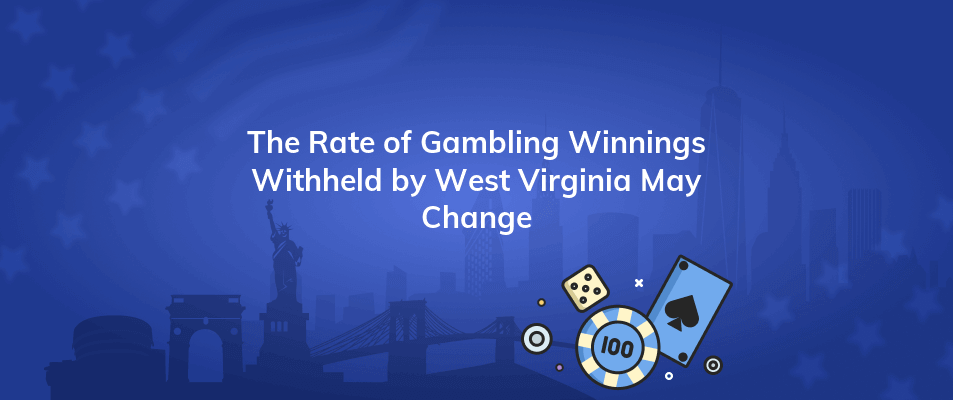 Taxes on gambling winnings in West Virginia may change. The state personal income tax is intended to be reduced by 50% over three years under Governor Jim Justice's plan. House Bill 2526 is currently in the Senate Finance Committee's hands.
Vice-Chair Sen. Mike Oliverio stated that the committee members want to make Justice's agenda a little bit broader and bolder. The rate at which West Virginia gaming profits are withheld is one of the changes that HB 2526 suggests. Over the course of three years, the changes would cut the rate by 50%.
West Virginia Winnings Withholding
Gambling and lottery winnings are taxed as personal income in West Virginia. The Mountaineer State does not currently withhold gaming taxes for governmental uses. However, the state is required to take 6.5% if a winner cannot present a valid identity.
On the other hand, the West Virginia Lottery is required to deduct federal and state taxes from any win that is over $5,000. Federal taxes are deducted from lottery wins at a rate of 24%. The lottery's website also states that federal backup withholding is applicable to winnings given to non-US citizens.
Jim Justice's Proposal to Cut Income Taxes is now in Motion
The governor held a number of town hall meetings in an effort to persuade Mountaineer State people of his new proposal. He had the chance to talk about his intentions and answer questions from the public. It's important to note that HB 2526 was approved by the House of Delegates with few significant amendments. The measure was approved by a vote of 95-2.
Justice, though, asserts that he is not using his visits to exert pressure on any senators. He said that his message is entirely focused on education.
Justice stated that he believes his present approach is an important first step toward completely eliminating the West Virginia personal income tax. According to Justice, West Virginia will increase its population and offer more economic prospects the faster we can layer in more tax cuts and remove the personal income tax.