Grants Totaling $40K are Given to WV Organizations to Fight Youth Gambling
113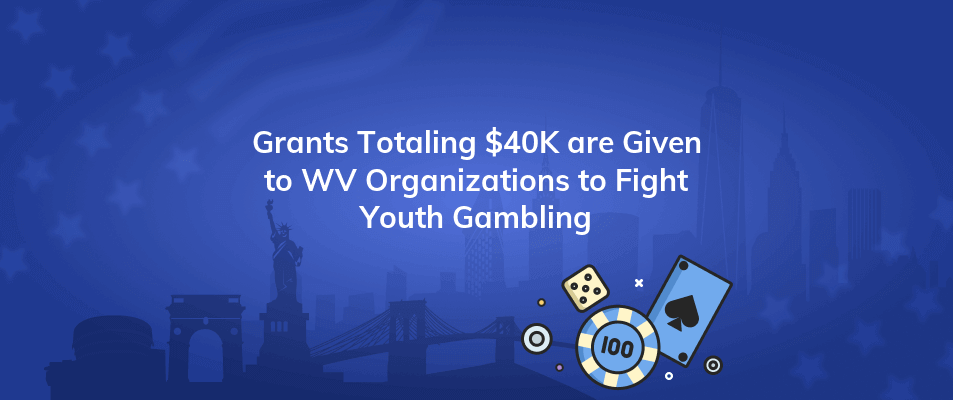 The Problem Gambling Help Network of WV is taking action to address the state's rising problem with youth gambling.
Numerous community groups have been given funding totaling more than $40,000 to utilize in their efforts to educate young people about the dangers of gambling and the myths around it. Recent studies and data highlight the prevalence of gambling among youngsters and the issues that might arise if responsible gambling measures are not taken.
Family and Youth Groups in WV Will Provide Problem Gambling Education
The following are the organizations in WV that received financing for battling youth problem gambling:
Boys and Girls Club of the Eastern Panhandle;
Family Resource Networks of Brooke, Hancock, Clay, Mason, Taylor, and Wetzel counties;
Students Against Destructive Decisions (SADD) groups in Barbour, Putnam, and Clay counties;
Community Connections;
Pleasants County Committee on Family Issues;
Reset, Inc.
The money will be used by these groups to run programs that try to refute widespread myths about gambling, improve media literacy about gambling commercials, and assist young people in recognizing the warning signs of problematic gambling behavior.
You May Be Surprised by the West Virginia Youth Gaming Statistics
The National Council on Problem Gambling estimates that at least one in fifty citizens of WV will have a gambling addiction and that young people have a two to four times higher risk of doing so than adults do.
A recent poll of young people in WV indicated that the reality of juvenile gambling is troubling, with 85% of them admitting to gambling in the past.
Speaking on behalf of 1-800-Gambler, Shelia Moran described the severity of the issue. Only 15% of the 600 WV children who participated in the organization's poll last year, she said, stated they had never gambled, according to WSAZ in Huntington.
The worrying statistics don't end there; 20% of respondents voiced worries about a friend or family member's excessive gambling, and 10% said they wished to stop but didn't know how.