Reflex Gaming Makes its US Debut at WV Casinos with a New Online Slot
116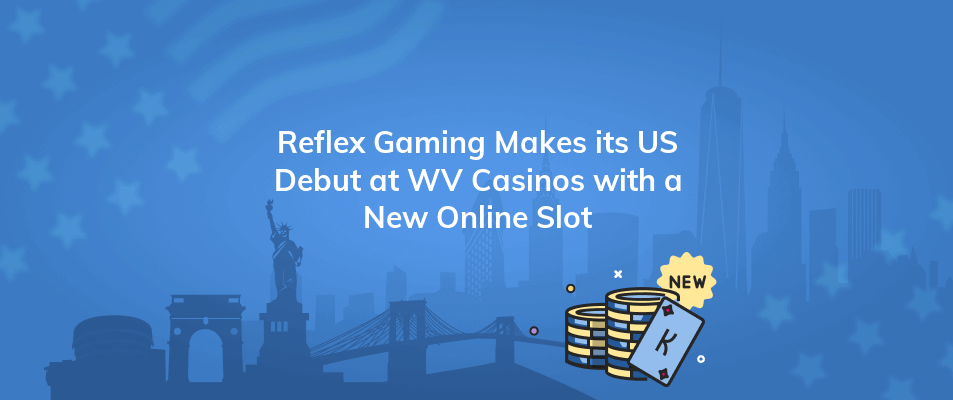 With a new game at West Virginia online casinos, Reflex Gaming, a reputable UK online casino and gaming machine provider, makes its American debut.
To make this major launch possible, the business collaborated with ODDSworks, a key participant in North America's gambling territories. Through their collaboration, ODDSworks and Reflex will be able to use BETguard, a cutting-edge remote gaming server.
Reflex Wants to Make a Big Impact on the US Game Market
Reflex Gaming was established in England in 2004. In 2015, the Sunday Times identified Reflex Gaming as one of the UK's 100 fastest-growing IT companies. The business was bought by gaming machine supplier Dransfields in 2019, substantially elevating its standing.
Reflex Gaming has been a major player in the European gaming market with a library of 19 online slot games and 21 land-based slot machines. Early in 2022, Reflex announced its collaboration with ODDSworks in an effort to establish itself in the competitive but expanding US market.
Reflex Gaming has established itself as a reputable brand in the European gaming market, according to Larry DeMar, President of ODDSworks. The company is quite happy to make its game content available to players in the US.
About Reflex Gaming
A well-known brand in the gaming industry, Reflex Gaming is renowned for its quality and creativity in the creation of gaming devices and software solutions. Reflex Gaming was founded with a love for developing exhilarating gaming experiences and has a long, rich history.
The firm has become a pioneer in the sector due to its dedication to cutting-edge technology and engaging gaming. Their comprehensive portfolio is represented by a wide variety of products, from digital gaming material to actual gaming machines found in casinos and arcades across the globe.