AGS Signs a Partnership With DraftKings WV
911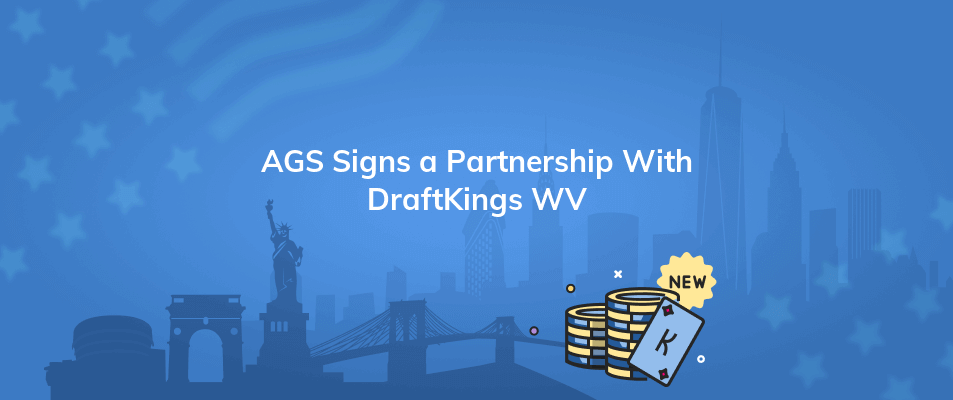 DraftKings Casino made an announcement on February 6 that it has signed a partnership with AGS. This is potentially a major development for the flourishing market.
AGS is known as one of the top providers of interactive, table, and slot games on the market. Although it is in the process of expanding its reach throughout the world, it still draws on its foundation. According to a press release, these roots are firmly established in the Native American Class II gambling industry.
AGS provides Class III and Class II slot products. Thanks to AGS, customers get the opportunity to play real money games and use social casino software. AGS now has more than ten games with DraftKings Casino in NJ alone thanks to their collaboration.
The announcement claims that additional games would be added to the current WV online gaming package in the upcoming months.
AGC will provide 20 slot games to DraftKings as part of this partnership, enhancing the DK casino's already impressive selection. The introduction of AGS's real-money gaming (RMG) content through DraftKings Casino, according to Gary Hardy, general manager of Interactive and senior vice president, is a major achievement for the business.
AGS has an existing agreement with Caesars Casinos in both New Jersey and Pennsylvania. The same games are available to users of DraftKings and Caesars Casino.
With its proven track record for doing well both online and in physical casinos, the company thinks that this new content will be very popular with the players, according to Mathew Sunderland, Caesars Digital Senior VP of iGaming.