FanDuel WV Online Casino Unveils a New Game and Ad Campaign
338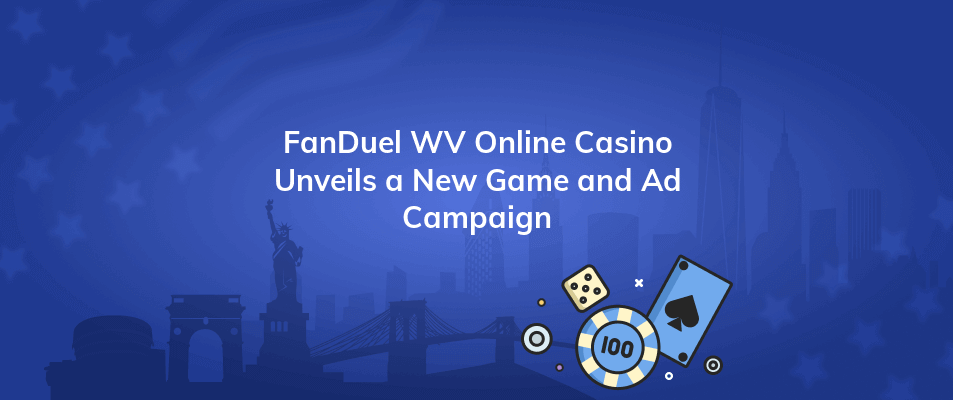 What's superior to winning? Nothing, according to the updated advertising campaign at FanDuel WV Online Casino.
The "Winning is Undefeated" campaign from FanDuel has recently been updated with new social media messaging, TV spots, and out-of-home advertising components.
To provide new customers the opportunity to feel undefeated, FanDuel Casino WV has also introduced a new game and promotion.
New Marketing Initiative from FanDuel Casino Emphasizes the Excitement of Winning
The new advertisements will run in important casino markets for FanDuel, including West Virginia, Pennsylvania, New Jersey, and Michigan. FanDuel collaborated with the advertising company called Mischief @ No Fixed Address to bring the concept to reality, just like with the first round of TV commercials.
The initial batch of commercials portrayed how satisfying it is to score small victories in life and urged prospective players to experience FanDuel's winning spirit firsthand. The new advertisements look at a variety of human emotions and feelings and come to the conclusion that winning is the best feeling.
According to Pete Lefebvre, Creative Director at Mischief @ No Fixed Address, there are 34,000 different types of feelings. However, any list needs the first place. Everyone then connected with their most intense feelings before they got ranked. The campaign's findings served as its foundation. You can contest the fictitious scientific element, but you can't contest the reality that winning is the best feeling ever.
A new promotional feature, the Reward Machine, will be offered to new players of the FanDuel online casino. New players receive 50 free spins for chances at different prizes when they make their initial deposit.