Barstool Brand Removed at the Hollywood Charles Town Casino by PENN Entertainment
56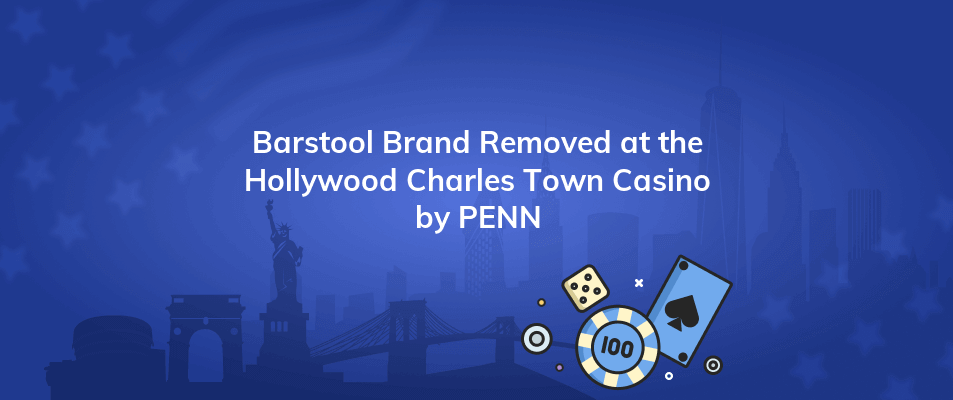 PENN Entertainment has a lot of adjustments to make after parting ways with Barstool Sports in favor of a new partner ESPN. Players won't simply notice changes online; a WV casino is also getting a makeover.
Hollywood Casino Charles Town, the sole retail establishment owned by PENN Entertainment in the Mountain State, has Barstool branding.
Barstool's Branding Removed from Hollywood Charles Town Casino
When PENN Entertainment announced a new arrangement with ESPN, thus terminating its partnership with Barstool, the gaming industry was horrified.
Revenue by operator is not broken out by the West Virginia Lottery. However, during the previous two years, Barstool has been losing its online market share.
Even while Barstool was struggling to cling onto online shares, business at its brick-and-mortar sportsbook in Hollywood Charles Town had been booming in the FY 2022–2023.
In terms of handle and revenue, Hollywood Charles Town is without a doubt the biggest retail sportsbook in WV.
One thing is for certain: All Barstool logos are being removed from it. Jay Snowden, CEO of PENN Entertainment, said that Barstool requires assistance from PENN during the transition and that the company will need some time to both install the ESPN Bet app and remove some of the Barstool-specific branding from its retail sportsbooks.
The choice of what PENN Entertainment replaces Barstool with is significant since Hollywood Charles Town is the most popular sportsbook in the region. There are two choices. Either ESPN Bet or the Hollywood logo for PENN Entertainment's sportsbook.
When Snowden revealed that PENN Entertainment would combine the Hollywood online casino with ESPN Bet, many people were taken aback. Given that PENN Entertainment uses the Hollywood name for its online casino, it's probable that the company is going to maintain brand consistency there as well.