Taxes from Gambling in WV are to Total Over $26 Million in 2023
297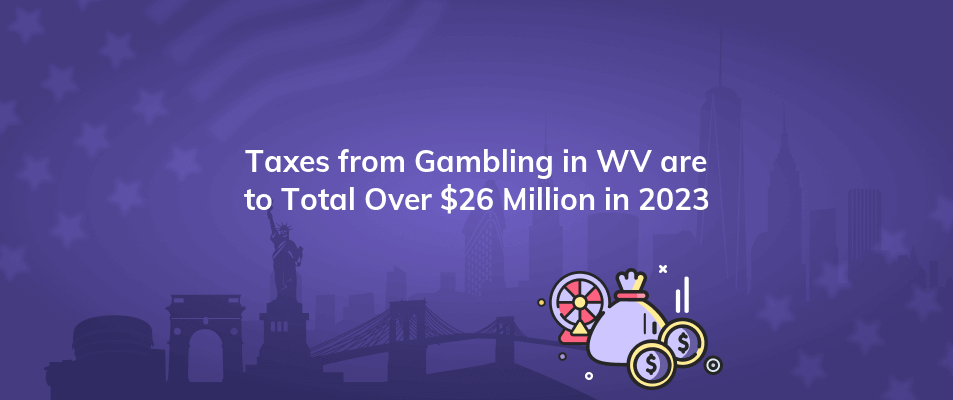 Sports betting and online casinos in West Virginia have generated more tax revenue this fiscal year than previous. The Mountain State received more than $26 million in total in taxes this year, breaking the previous record of $139 million in total online casino earnings.
Despite the flattening of West Virginia's sportsbook handle, the state nevertheless generated more revenue ($52.6 million) and tax revenue ($5.3 million) than it did in the previous fiscal year. These two values are also record highs.
As the fiscal year 2022–2023 draws to a close, we analyze Mountain State's online gambling and sports betting industries and try to figure out what lies ahead.
West Virginia Online Casino Figures Have Skyrocketed in 2023
Over the past fiscal year, figures from the WV online casino industry have drastically grown. Here are some statistics comparing the fiscal years 2021–2022 and 2022–2023:
Fiscal Year of 2021/2022:
$86.2 million in revenue;
$12.9 million in taxes;
$11 million in net profit.
Fiscal Year of 2022/2023:
$139 million in revenue;
$20.8 million in taxes;
Profit after tax: $17.7 million.
In the fiscal year of 2022/2023, bets went up as well, from $2.6 billion to $4 billion.
There are nine online casinos in the Mountain State, with WynnBet Casino being the most recent to open its virtual doors in June.
WV Sports Betting Flattens in 2023
Sports betting in West Virginia did not experience the same growth as it did in online casinos. While most categories stayed mostly unchanged from the previous year, one vertical saw a major decline.
Online handling declined marginally from the fiscal year 2021–2022 to $455.5 million from $482.3 million.
In the fiscal year 2022–2023, the retail sports betting handle decreased from $116.8 million to $71.6 million.