West Virginia's Online Casinos and Sportsbooks Suffer Major Losses Late April
557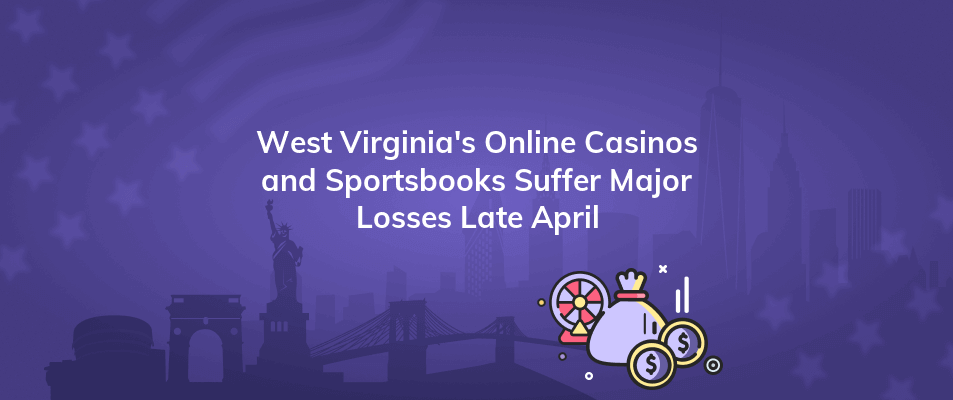 Even while a decline in WV online gambling in April was probably to be expected, it didn't make things any simpler to understand.
The weekly reporting mechanism used by the West Virginia Lottery revealed monthly decreases in both verticals from comparable intervals the previous month. Sports betting, which is seasonal, had a double-digit decline in the handle and an even greater decline in income. Online casino handle and revenue declined less than those of sports betting.
Despite a Small Decline, Online Casino Growth is Still Significant
Between April 2 and 29, the seven WV online casinos collectively took in $326.8 million in wagers, a 4.8% decrease over the preceding four weeks (March 5 to April 1). Casinos paid out $314.6 million in winnings to players while making $12.1 million in revenue (down 4.5% from the previous month).
However, the narrative improves if you zoom out. Handle increased 62.8% year over year from $210.9 million in April 2022, while revenue increased 58.2% from $8 million.
Also not a coincidence are these numbers. Seven months in a row, the online gaming handle has exceeded $300 million, starting in April.
$326.8 million for April;
$343.3 million in March;
$367.6 million (a state record) in February;
$320.5 million in January;
$308.2 million in December;
$311.2 million in November;
$317.1 million in October.
There is also room for expansion. Later this year, Hacksaw Gaming is anticipated to join a list of eight WV companies offering online gambling.
Greenbrier Loses to Charles Town Overall
Three land-based casinos in WV have a number of iGaming providers operating beneath them. Hollywood Charles Town, which includes PointsBet Casino WV and DraftKings Casino WV, brought in the most money of the three ($5.2 million; +1.6% MoM).