West Virginia Aids NCLGS in Nationally Promoting Responsible Gambling Standards
246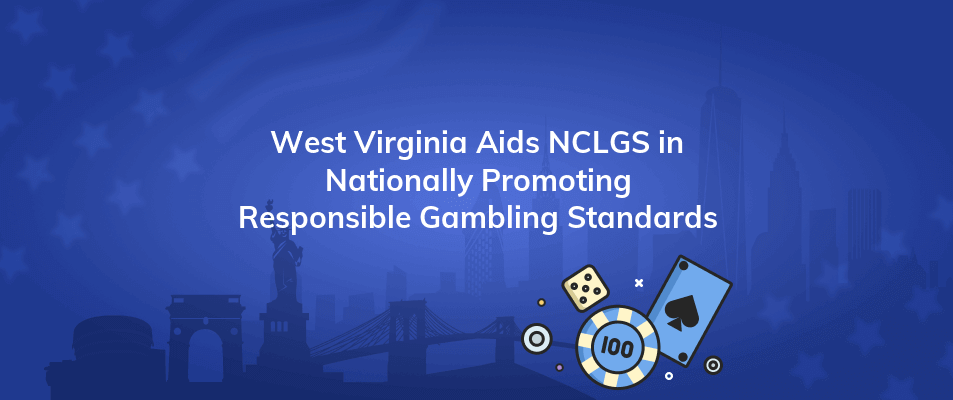 During its 2023 summer conference in July, the National Council of Legislators from Gaming States (NCLGS) made substantial progress on the subject of responsible gaming. It was made possible thanks in large part to Shawn Fluharty, the minority whip in the WV House of Delegates.
The NCLGS president-elect, Fluharty, a delegate from Wheeling, emphasized the need for states to band together and adopt a proactive strategy to combat gambling addiction and problem gambling habits.
To do this, states had to create guidelines for responsible gaming that would enable them to work together and share resources as required.
The NCLGS's 16-point Approach for Ending Problem Gambling
More than 50 regulators, lawmakers, and other business executives met over the summer to review RG-related issues and offer remedies when appropriate. A 16-point plan with recommendations concentrating on four critical areas was unanimously endorsed by the NCLGS's members, according to a press statement from the sessions. Here are some of the highlights:
One approved national problem gambling hotline number in every jurisdiction;
State or local gambling advertising regulations need to make sure that marketing is only directed at people who are of legal gambling age, and that marketing abides by standards not to provide themes, content, or promotions that have a particular allure for the customers most at risk for developing gambling problems, and to make sure there are programs that audit and monitor the content of third-party marketing affiliates;
A need for exclusion programs from gaming activities throughout numerous jurisdictions and the ability for a state to allow consumers to halt their play temporarily or permanently. These policies and programs also allow for different term durations;
Coordination of gambling exclusion lists to stop problematic play in other states by those with gambling issues and those on exclusion lists.
The NCLGS website has the resolution in its entirety.