Fanatics Plan to Launch an Online Casino in WV in 2023
50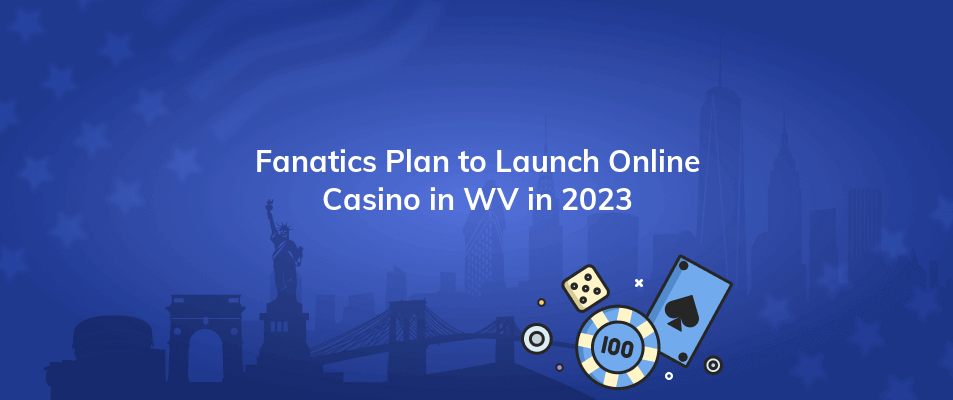 The opening of Fanatics' sportsbook is way closer than that of a WV online casino website.
The new operator said that it has progressed toward becoming operational in several states around the nation. Fanatics will keep using the PointsBet moniker going forward for branding and marketing reasons.
Fanatics can end up being able to compete with industry heavyweights like FanDuel WV and DraftKings WV.
Fanatics-Branded Online Casino Coming to WV
Fanatics will be able to debut in the following markets after closing on the operational company of PointsBet: West Virginia, Kansas, New Jersey, Colorado, Maryland, Iowa, Pennsylvania, and Virginia.
Fanatics will also be allowed to run an online casino in the states including West Virginia, New Jersey, and Pennsylvania.
In the meantime, Fanatics looks to be concentrating on sports betting for the time being. The business said in a news statement that the Fanatics online casino products are set to debut later in 2023. The PointsBet online casino platform will still be used by the new operator for the time being.
No branding modifications are currently being made for the casino, according to Kevin Hennessy, vice president of communications at Fanatics. However, the company is making plans to include the PointsBet Casino in its arsenal of products so it can create its own Fanatics Casino. Hennessy clarified that Fanatics would ultimately have a casino that bears its own name.