BetMGM West Virginia's Scam Online Accounts Under Investigation
584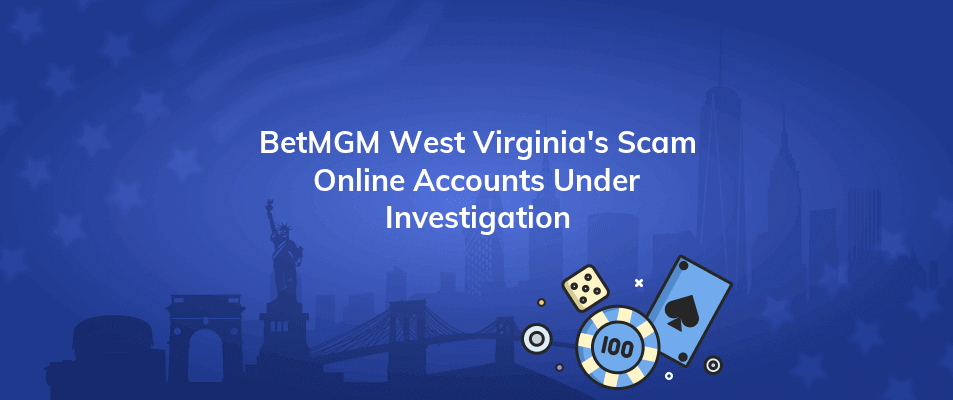 Even while BetMGM continues to be among the most well-known West Virginia online casino providers, it's not immune to criticism.
November saw the creation of multiple fake accounts. These accounts made unlawful bank withdrawals while using the private details of professional poker players. Most withdrawals were close to $10,000.
A BetMGM account was formed under Todd Witteles' name in West Virginia with a $10,000 deposit from his bank account. Todd Witteles is a native of California and a professional poker player.
Witteles said he had never traveled to West Virginia and that he does not have an account with any BetMGM website. From that first deposit, the con artists took $7,500 and withdrew it to a Venmo debit card.
The remaining $2,500 was deposited into the same Venmo debit card shortly after. They transferred their money to another account that same day without ever using it, according to Witteles, who spoke to ESPN.
In a statement to ESPN, BetMGM said it was aware of the event and will look into it further. According to a BetMGM spokesman, the company places a high priority on the security of its customer's accounts. It advises any customers who are affected to get in touch with its customer support department right away.
Global Payments Gambling Solutions, one of BetMGM's deposit methods, is also investigating the situation. In a statement, the internet payment processor stated that it was helping the authorities with their continuing investigation.
Some of the professional poker players have reportedly already gotten their money back from the incident, according to the ESPN story. Witteles is one of those people who is still trying to get their money back.
According to Witteles, this is unquestionably the worst instance of bank account theft in poker history. Witteles has witnessed cheating incidents at the poker table, both live and online, that have led to greater thefts than this, but he has never witnessed anything like this in terms of taking money directly out of people's bank accounts.