Taxes on Online Casinos in WV Support Worthy State-Wide Cause
255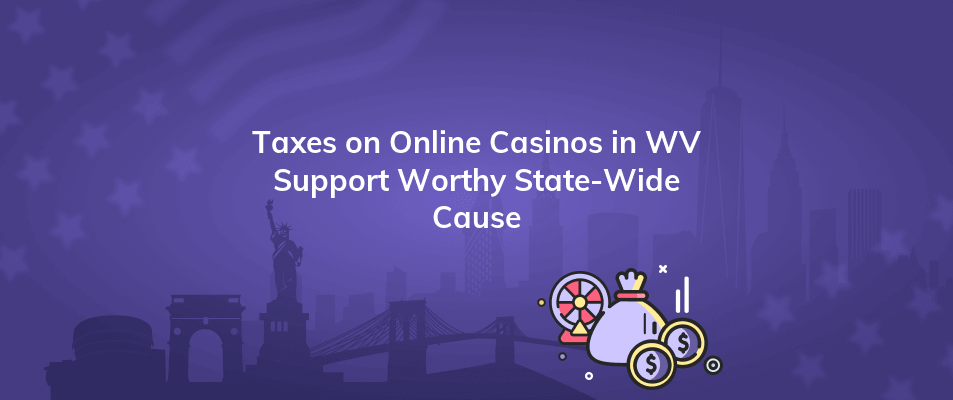 Legalizing online gaming has several advantages, including increased tax revenue. WV is one of the six states that allow sports betting and online casinos.
WV's number of online casinos has drastically expanded over the past few years. Numerous internet platforms enable people to donate money to worthwhile causes in the Mountain State.
According to Shawn Fluharty, minority whip in the WV House of Delegates, the state has benefited greatly from online casino money, which has been donated to worthy causes including education, aging populations, and state parks.
The state's revenue and taxes in FY 2022–2023 were at their greatest level, and Fluharty doesn't envisage a slowdown.
Where Does the Money from the West Virginia Casino Tax Go?
The benefits of legal gambling in the Mountain State have been greatest for West Virginia's students. More than $3.7 billion have been invested in education since 1986. Thanks to several restorations and new building projects, the educational system has drastically improved.
WV also offers scholarships to high school graduates who attend state-sponsored colleges. Future college students can enroll in in-state colleges at a reduced rate thanks to the Promise Scholarship. $847 million has already been raised for more than 67 thousand students who have benefited from the scholarship.
Things are getting more expensive with time, according to Fluharty. Having WV online casinos and sports betting has been a great shot in the arm for keeping operations going and keeping them running at a high level. iGaming is crucial because it keeps initiatives like The Promise Scholarship alive.
Senior folks in the Mountain State benefit from gaming taxes as well. Since its inception in 1986, the WV Lottery has brought in over $1.5 billion to help seniors with their long-term care, health, and nutritional needs.
The Division of Natural Resources, the State Park Improvement Fund, and the Division of Tourism are other crucial departments that support state operations. Lottery winnings have so far been used to fund projects relating to travel and tourism in excess of $1.3 billion.