Australian Lightning Box Expands Operations to West Virginia
1.9K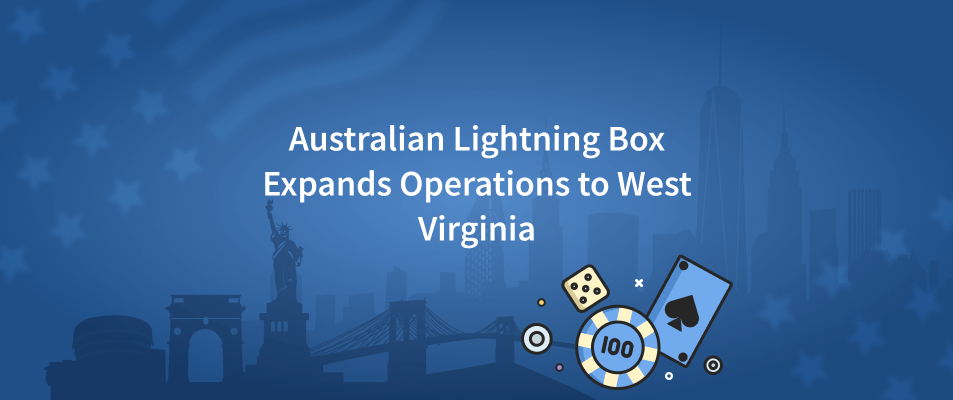 Lightning Box, an Australian-founded casino games provider, has announced that they will be entering the West Virginian online casino market, with fan-favorite games now available to players in WV.
Partnering up with the online gaming division of Scientific Games, SG Digital, Lightning Box will be officially open to the West Virginian online casino industry on July 28, 2021. Lightning Box is a veteran betting provider, with its first establishment in New Jersey way back in 2014. They are currently available in Pennsylvania and Michigan as well.
The two games Americans should look out for are Chicken Fox and Lightning Horseman, popular amongst betting regulars in other states.
Lightning Box CEO and co-founder Peter Causley said that he is excited that the company(Lightning Box) met the market requirements of the state's regulations.
Furthermore, Lightning Box games are favorable among West Virginian social casino operators, such as FanDuel and BetMGM. With popularity among American bettors as well as operators, Lightning Box's expansion plans into the U.S. are proving effective and successful.
But Lightning Box doesn't stop there. Meanwhile, they still push out initiatives on a global scale. Lightning Box just partnered with Britain's 32Red Casino, offering a fresh palate of games to casino-goers in Britain. Ever since partnering with Scientific Games, SG Digital back in 2020, Lightning Box has grown their business substantially in the U.S.
Regarding the significant dip in revenue almost two months ago in June 2021, where we observed a 9% revenue drop from May, Lightning Box joining the industry could be a booster for online casino growth in West Virginia.