With $14.4 Million in Revenue, July Was the Second-Best Month Ever for WV Online Casinos
182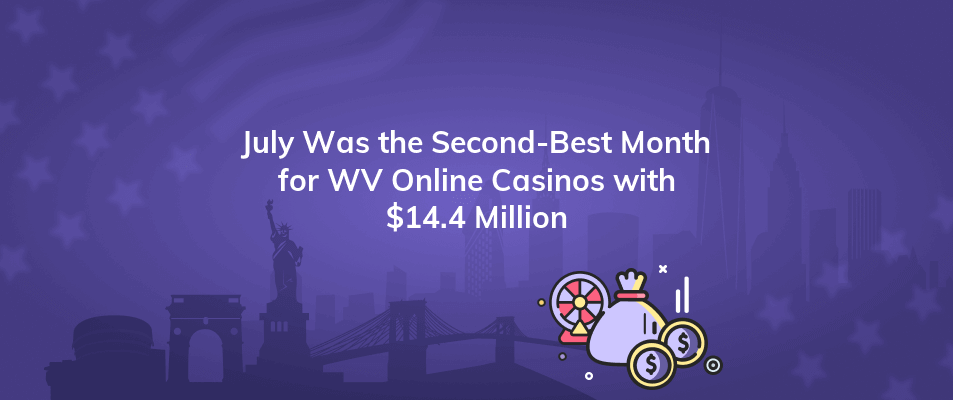 WV online casinos continue to grow while sportsbooks shut down for the summer. Since its introduction in August 2020, WV's top months in terms of online casino income have been June and July. The most recent statistics for July indicate a total income of $14.4 million, barely shy of June's record. There are no indicators that the growth of online casinos will stop.
Summertime is When WV Online Casinos Make the Most Money
By far, WV's two finest months ever were June and July. Online casino operators made a record-breaking $16.4 million in monthly revenue in June. Even though July's income fell to $14.4 million, it was still the second-best month ever.
WV online casino market looks to be expanding. Despite WynnBET's closure, Betly has reopened in the region and currently provides access to online casino games.
Last week, BetRivers Casino and Hacksaw Gaming came to an arrangement to provide new online casino games. The Minority Whip in the West Virginia House of Delegates, Shawn Fluharty, said that operators excel at adjusting to the needs of customers and expanding the selection of material. He believes that the increased selection of products you're seeing is what is luring them back.
WV's selection of games and items is certain to keep growing. With $22.3 million in bets in July, West Virginia sports betting is witnessing a summer decline.
The lowest handle for the year, $22.3 million, was recorded by WV sportsbooks in July. Although that figure is expected given that the NFL playoffs, March Madness, and NBA playoffs all take place in the first half of the year, the handle is down 13% from the previous year.